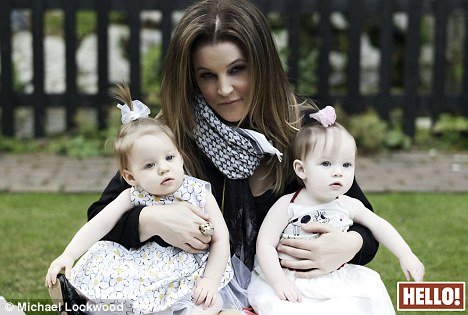 It seems like Hollywood is seeing double these days.

Elvis' only daughter, Lisa Marie, proudly shows off The King's twin grandbaby girls, Finley and Harper. Lisa Marie says, "I really wanted these babies." Presley tried for two years to get pregnant before conceiving the twins.

Presley and husband Michael Lockwood, 47, also have two other children, Presley's children from a previous marriage, daughter Riley, 19, and son Benjamin, 16.